March Madness Accessories
Purchase any new, or used Beta / Sherco / Scorpa with $250 in related accessories to recieve $50 EXTRA towards more accessories! Add $500 in accessories to recieve $125 EXTRA! Add $1000 in accessories to recieve $275 EXTRA!!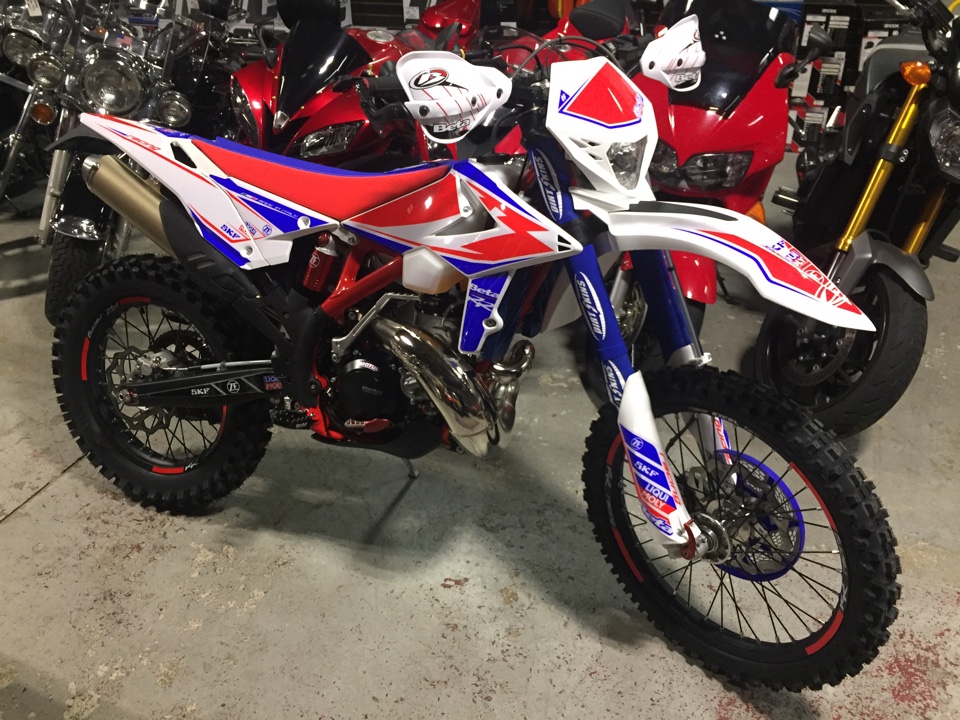 Demo Program : 2019 BETA 300RR
Sign up for our Demo Program to test ride a 2019 Beta 300RR!! We will have a 10 mile course with varying terrain for riders to gauge the models overall performance! All participants must have a valid MC drivers license, and appropriate riding gear. Contact Us
Battle Winter with Powerline
Plow Systems, Winch Systems, and Winter Accessories IN-STOCK! Side by Side Enclosures, Heater Systems, Snow Paws, Heated Grips, Tire Chains, Salters, Sprayers, Anything You Need to Fight Winter!!
Just 1 Helmets In-Stock
Just1 Racing J12 helmets feature complete carbon fiber construction, Emergency Cheekpad Removal system, and weigh in at 1150 grams!! The J12 is designed to accommodate most neck brace systems as well!! With aggressive styling, and industry leading Italian craftsmanship these helmets are hard to compare to their competition!!
YUASA Battery Special
Purchase ANY new YUASA battery, maintenance charger, and installation to receive 10% OFF retail pricing! Also receive a FREE Charging System Test, and Amp Draw Test! *Mention ad at signing*

VP Racing Fuel Dealer
We stock five gallon cans of C12, VP110, 2T, C16, and 4T fuels! Make the most of any vehicle from dirtbikes to quads, streetbikes to trackbikes, watercraft to race cars! $5 OFF each can on multi-can purchases!

( check back frequently for new promotions )